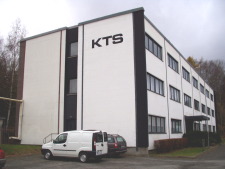 KTS-Kabeltrommelservice GmbH is a aspiring company. Since 1998 KTS is a reliable partner of industry and commerce. We are producing in a factory in Plauen, Germany in the buisness park Reißig.
Through modern, fully automatic chained facilities we are able to produce cable drums made of timber.
Particularely interesting is the expansion of our product range to the manufacturing, assembling and distribution of cable-drums made of plywood and plastics and the repair of used timber and plastic drums.
The diversity of our product range enables us to follow customers requirements.